this is another project that is a long time coming... almost a year in fact. It also took me about 3 hours longer to finsh than it should have cos I had to do it in Nap times :)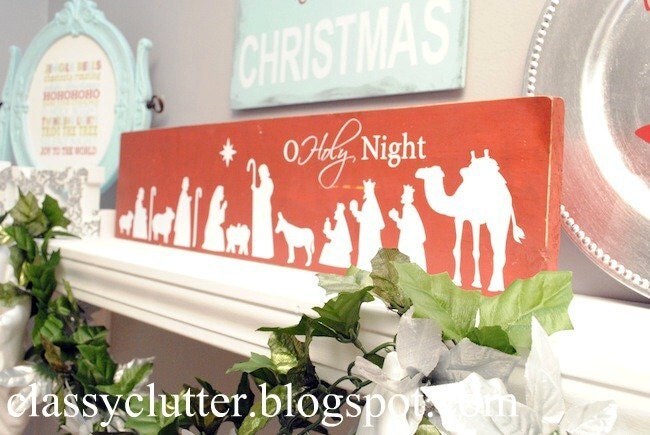 on pinterest last year and immediately wanted on. For those of you who don't know me well I LOVE Christmas and all it brings :) I have Christmas décor stashed all over the place and knew this was the perfect addition.
I contacted Judith from Trendy Walls who you might remember from my post about our Mirror and sent her the picture and she made me the stickers I needed...
In all fairness I did try and finsh this when the stickers arrived but we were building and staying with my inlaws so crafting space was limited (and I couldnt figure out how to get a plank and bought a canvas that was way to small so the stickers just went back into a box)..
While Cleaning up our garage a few weeks ago I found a plank left over from when my dad added a shelf to our kitchen Island that was the perfect size
After painting it red like my inspiration picture we were good to go
I'm beyond pleased with the results!!