As promised in my
last post
, here are the last few tips of
Tamlyn's
15 tips to planning a wedding on a budget for you:
________________________________________________________
If you need a little extra time to save for your dream day, there's no need to rush down the aisle!

He's proposed, he wants to marry you, no need to tie him down quickly!

Hubby proposed in February, and I had always had my heart set on an October wedding, but there was no way we would have been able to gather funds in eight months!

So we booked for the following year, and had an 18 month engagement.

We're now virtually wedding-debt-free.
You want how many bridesmaids?!
Every bride dreams of having all her girls at her side when she marries the man of her dreams, but let's get down to business – you don't need eight bridesmaids!

That means eight dresses (at around R1,000 a pop, you do the math), eight hairdos, eight pairs of shoes…

Choose two or three of your closest friends (if one is just too few) and make it an honour, not a given if you're a female attending the wedding.

When you start doing your calculations you'll see just how much you save.

And on the topic of bridesmaid dresses, there's no need to choose designer gowns – scout chains like Foschini and Edgars for gorgeous cocktail dresses that suit your theme.

You can pick one up for around R450 – a huge saving!
Sales are your new best friend
It may sound cheap, but there is nothing wrong with browsing sales for gorgeous dresses, shoes, accessories, even wedding bands.

Let's be honest, how many girls actually end up wearing their bridesmaid dress again?

There is just no point on spending crazy amounts of money on a one-wear dress (except yours, of course!).

And gold is gold is gold, so shop around for those wedding bands!
Choose seasonal and local flowers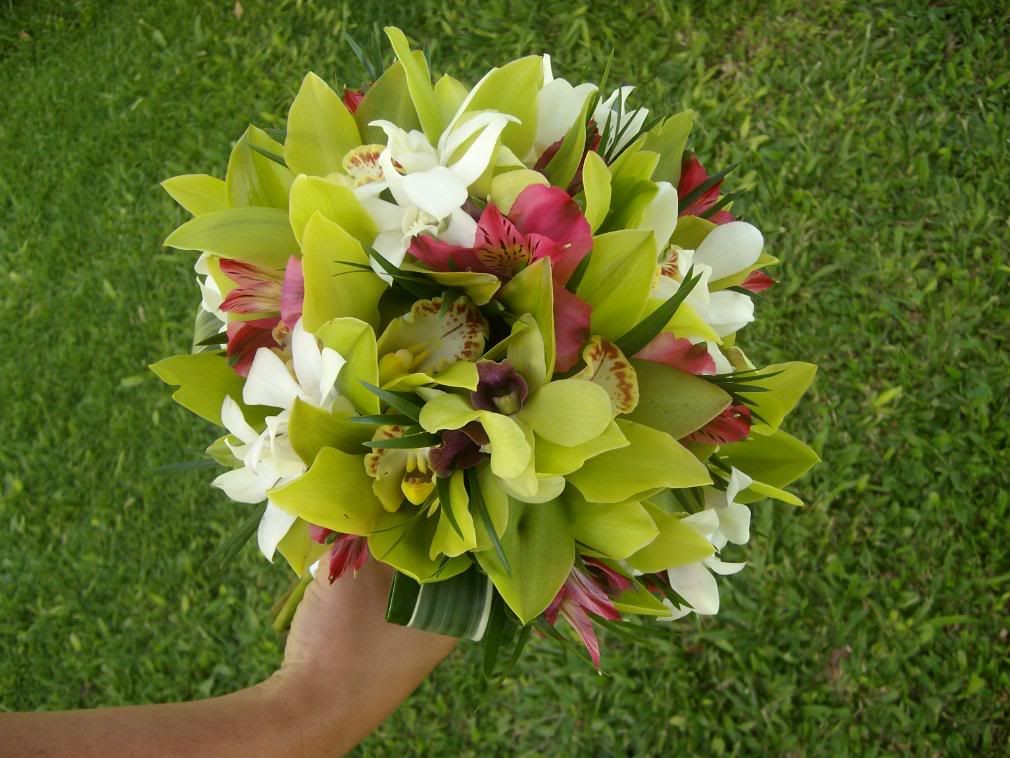 You may love the idea of fresh orchids, but can you truly afford to turn your venue into an Amazonian rainforest?

I didn't think so.

Your florist can recommend gorgeous local flowers in your wedding colours that will turn your venue into a wonderland at a fraction of the cost
DIY where you can, and where it makes sense!
If you have a special talent, put it to use!

If you're good with flowers, why not create your own bouquets and centrepieces?

If you bake, why not make your cake?

If you're a talented seamstress, why not make your bridesmaid dresses?

You can save thousands by simply doing it yourself!

But please, if you've never picked up a fresh bloom, or have no idea what an oasis is, rather leave it to the professionals.

The cost of saving a few rand can sometimes be too high.
Everyone wants to make a good first impression with their wedding invitation, but stationery can set you back thousands if you don't know what you're doing!

There is no need to spend hundreds per invitation on laser cutting if it's not realistic, you don't need it!

If you can't afford them, you don't need personalised menus, order of service booklets, or cute name cards.

Stick to just your invitations and let them do the talking. Many brides are now opting to make their own stationery and, by all means, if you have the talent, go for it!

But again, if this isn't your strong suit, consider what items you require and let a professional do it.
Always read the small print!
I cannot emphasise this enough!

So many couples neglect the finer points of a contract before signing, and then are livid when the hidden costs rear their heads.

Always make sure you know what is included in your costs, and if you're not happy with something, say so!

Find out whether

your venue hire covers tables, chairs and all other necessary items or whether they're an additional cost.

And always enquire about wait staff!

Many venues tack this on at the end.

And don't forget the Golden Rule - always, and I mean always, ask for an itemised quote for all services – no exceptions!

Understanding is power!
Oh yes, I can hear the sighs.

"She's a planner, of course she would say 'use a planner'!"

But I don't say this selfishly.

A planner knows what questions to ask, has contacts within the industry, knows good and reliable service providers, will draw up a realistic budget and shoulders the stress the bride would usually bear.

They are there on your big day to make sure everything goes according to plan and, believe it or not, at the end of the day they can save you thousands with their advice and contacts.

Consider it.
____________________________________________________
thanks again Tamlyn for Sharing your valuble insight with us! I hope that these tips help those of you out there who are in the middle of planning a wedding!